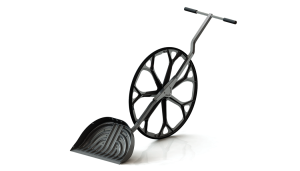 The Snow Wolf snow shovel
Nootols llc ( a Structured Solutions company)
55 St. John Place
Suite 201
New Canaan, Connecticut 06840
Email:
Media:
For media inquiries, please contact: [email protected]
EMAIL SUPPORT FORM
Use the following form to contact us with questions!
For order information or to track your order, use the following form. We welcome any questions you may have!
PRESS KIT
Snow Wolf is in the news again! Get the latest. See what experts are saying about Snow Wolf innovation. Check out the awards earned by the revolutionary Snow Wolf. To download digital assets, please view our Press Kit.